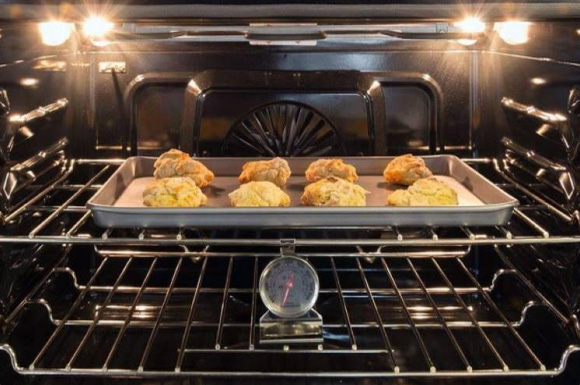 When we think of essential kitchen appliances, the oven is almost sure to be at the top of everyone's list. Most of us use it every day, and it truly does make our lives a lot easier. In fact, many people prefer to cook their food in the oven, as it offers plenty of easy opportunities for healthier meals. But over time, your oven can suffer from the normal wear and tear of providing you with a warm meal every day. In some cases, your own might simply need a bit of regular maintenance to keep it functioning properly. But other times, your oven might break down, requiring more intensive service or repair, and we truly understand that dealing with a malfunctioning appliance can be an extremely frustrating experience.
‍
You can try to solve the issue yourself or you can let us do all the hard work for you, by scheduling an appointment with one of our experienced technicians, who will restore your oven back to its fully functioning state in no time. In the meantime, let's take a quick look at a few quick and easy troubleshooting steps to help you diagnose the root cause of your problem.
Simple Oven Troubleshooting Tips
An oven that simply doesn't work or refuses to reach the desired temperature can be frustrating. However, it's usually a relatively simple problem to fix. The first thing you can try is to simply unplug your oven and try plugging it back in again. This might help reset any internal circuitry that might be malfunctioning. But if you're still experiencing an issue with your oven, you might be having an issue with your heating element, temperature sensors, or it could be a more serious issue with your unit's control board.
‍
Note that if you're uncertain on how to check any of these components, or how to replace them, don't hesitate to give the pros at Denver Appliance Repair a call today. 24 hours a day, and 7 days a week, we're always here to help!
Faulty oven control board Oven's Self-Cleaning Feature Not Working
Oven Door No Longer Shuts Properly
Faulty oven control board Oven's Self-Cleaning Feature Not Working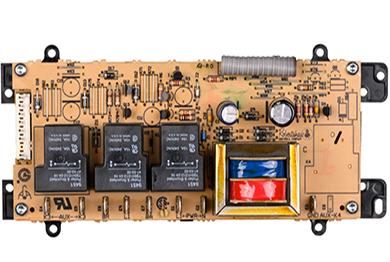 Oven's Self-Cleaning Feature Not Working
It's great to have a modern oven, as most modern makes and models are designed to handle the work hard work of cleaning for you.
However, it sometimes happens that your oven's self-cleaning cycle doesn't work function properly, leading to frustration, and a whole lot of unwanted cleaning work. Most often, a malfunctioning self-cleaning cycle is caused by a faulty control board, but there are also other factors that can cause this common issue. Note that broken elements can also affect the self-cleaning feature on your oven.
An experienced technician will help you identify the main cause of your issue and restore your oven's functionality quickly and efficiently.
Oven Door No Longer Shuts Properly
Looking for Professional Repair?
Oven Repair, Service, And Installation Near You
Don't let your oven repair problems bring you down! As soon as you notice a problem, take the measures to service or repair them as soon as possible to avoid further complications
We, here at Denver Appliance Repair provide you with access to a team of experienced technicians who will gladly handle all your oven repair needs, offering professional service, always at the most affordable prices.Schedule an appointment today!