Thermador Appliance Repair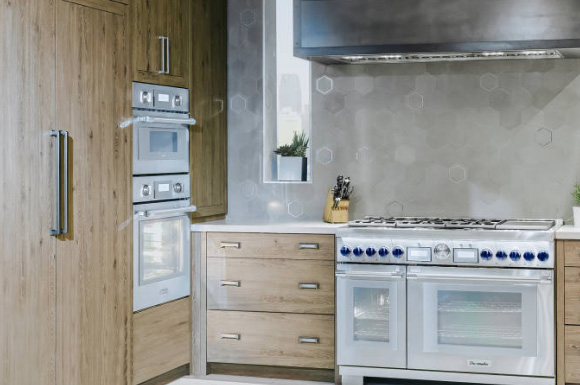 Thermador Appliance Repair
It's hard to believe that a company that first started making appliances while the country was trying to recover from World War One is still going strong today. The fact that so many people in Denver continue to turn to Thermador when they need a new household appliance is proof that the company has found the secret to creating high quality, reliable, and practical appliance that easily fits into a variety of lifestyles.
‍
The Thermador Company got its start by manufacturing a little indoor heater, but it didn't take very long before it had expanded its production. Today they have a complete range of appliances. Not only does the company make wonderful appliances, but they also have talented inventors on their staff. Over the years they have renovated household appliances. Two of the company's biggest accomplishments include the creating of wall oven and the self-cleaning oven.Although the purchase price of Thermador appliances can be a bit higher than what other brands cost, most people agree that it's money well spent and that the purchase should be considered an investment that will improve the overall quality of life.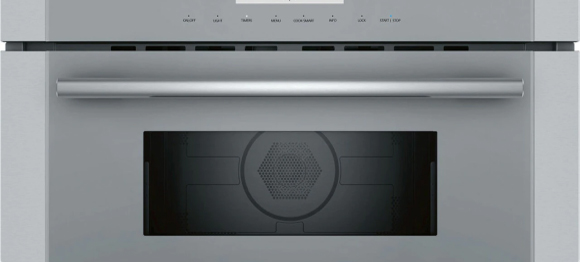 Believe it or not, you can actually do quite a bit to make sure you never have to worry about Thermador oven repair. As long as you care for the machine and make sure that it's properly maintained it will always work for you. Set aside time every couple of months and give the entire unit a good cleaning. Start at the top and work your way down. Clean both the inside and outside of the oven. While you're cleaning it, think about the way it has been performing lately and ask yourself if it seems to be working as well as it did the day you brought it home. Pull the oven away from the wall and make sure the power cord doesn't show any sign of damage.
‍
At least once a year you should contact Denver Appliance Repair and make arrangements for one of our Thermador oven repair experts to come to your home and give the unit a good going over. If they see signs of damage, they'll replace the part and you're stove will continue to work smoothly for another year.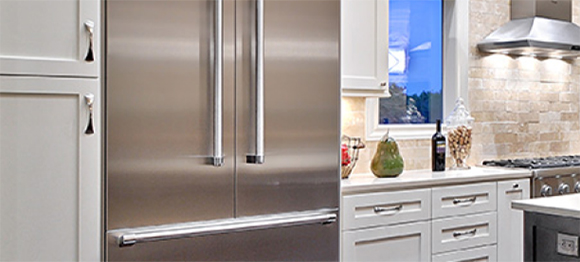 Thermador Refrigerator Repair
When it comes to Thermador refrigerator repair, we're pleased to report that the brand doesn't experience all that many problems. When it does, Denver Appliance Repair has an entire team of repair experts standing by. No matter what the problem might be, no matter what model of Thermador fridge you own, they'll be able to correct the problem.
‍
In addition to being able to handle any Thermador refrigerator repair that comes their way, our team of experts will also show you things you can do to better care for your appliance and how you can prevent future emergencies.
If you have noticed that the interior light bulb and the ice maker won't work, you should check and make sure that the Holiday button, a feature designed to help keep utility bills low while you're out of town, hasn't accidentally been pressed.
Looking for Professional Repair?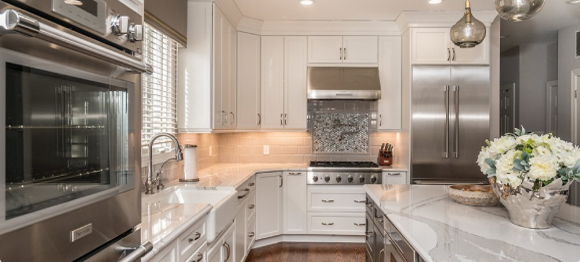 We are always here to help
There's nothing like turning on one of your Thermador appliances only to find it doesn't work nearly as well as it did the last time you used it. The first reaction is usually denial. The second thought that usually goes through the average person head is whether or not they will be able to afford a brand new replacement appliance.
‍
Before you write a check for a brand new appliance, we urge you to stop and think. You might be overreacting. Appliances aren't meant to be thrown away when they malfunction, they're meant to be repaired, and that goes double for appliances that are as well made as Thermador. A single Thermador appliance repair could mean you get five or ten more years of use out of the appliance, which more than justifies the repair bill.
‍
You won't have to wait for days and days to see us. We understand how important your appliances are to your daily life and don't think you should have to live without them for very long which is why we have the same day emergency response policy.
‍
If you have a Denver address, we will be able to handle your Thermador appliance needs. We're just as happy to work with large businesses as we are to respond to emergency calls from residents. We frequently have special deals you'll want to ask about.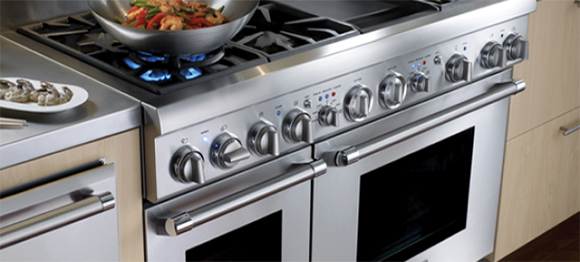 There's a couple of different reasons why we're considered the best Thermador Appliance Repair companies in Denver.
‍
The first is our staff. Not only does every single member of our repair team have a great deal of experience, but they're also constantly improving their knowledge. They constantly work to stay on top of the latest repair techniques and take it upon themselves to know what kind of quirks and issues each model of Thermadore appliance has. They work quickly, thoroughly examine each appliance they fix, and are always friendly and professional. Since they arrive at your home or place of business with all the tools and parts needed, they complete the job in a single appointment. After the appliance has been fixed, we guarantee the work.
‍
When it comes to the parts our company uses for every Thermador appliance repair, we don't cut corners. We know how important it is to use top quality parts which is why we only use those that have been given the manufacture seal of approval. Since we use top quality parts, we are confident that each repair we handle will last for a very long time.
‍
When you ask us for an estimate, you can rest assured that the total on the final invoice will never exceed the estimated amount. We have a strict policy to never attach any hidden costs to our bills. We also price match the competition.
Call us to service your Thermador appliance in Denver, nobody does it faster than us and it will be back in working order in no time Call (303) 200-9921