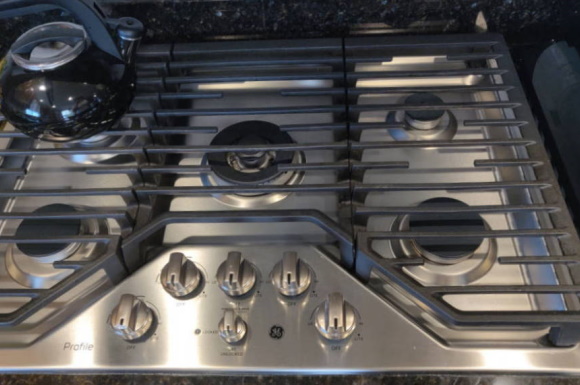 A kitchen is a place for gathering with loved ones, where you can enjoy home-cooked meals and time spent together. Therefore, having a functional cooktop is crucial if you want to get the full use and enjoyment out of your kitchen; without one, entertaining can quickly become nearly impossible.
Having a cooktop with problems can be frustrating, and chances are that if you're reading this, you're already having some sort of issue with your cooktop. Whether the cooktop burners won't heat, parts are broken, or you're having a deeper issue, your problem needs to be resolved quickly and as efficiently as possible. Fortunately, cooktop issues don't have to be permanent, and there are many ways to get your cooktop repaired fast.
Seeking out Denver Appliance Repair is an excellent first step. If you're in Denver or its surrounding areas, we can help you with all cooktop installation, servicing, and repairs needs, so that you can get back to cooking in no time.
Common Cooktop Issues/Services
When you first realize there's an issue with your cooktop, it can be hard to pin down the exact source of the problem.Sometimes, something as simple as a broken part can have a more complicated, underlying issue that may require professional assistance. However, below are a few common cooktop problems and their general root causes:
Cooktop Won't Turn On
Electric Element Won't Heat Up
Ignitor Not Working Properly
Gas Flow Seems To Be Blocked
A Physical Part Is Broken
Cooktop Won't Turn On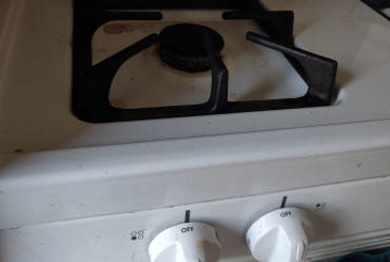 This is usually an issue with the burner itself, the receptacle, or the switch. A great way to troubleshoot whether it's a faulty burner or a power issue is by turning another burner on to see if it works. If none of your burners are working, it's an issue with your power source. Our team can help pinpoint the source of the problem.
Electric Element Won't Heat Up
Ignitor Not Working Properly
Gas Flow Seems To Be Blocked
A Physical Part Is Broken
Looking for Professional Repair?
Denver Appliance Repair Our Process
If you've only just realized your cooktop is malfunctioning, it's easy to feel discouraged about getting it fixed, which is totally understandable. Lucky for you, our simple repair process will have you helped out by professionally-trained technicians every step of the way.
As soon as you call us, we'll send a professional your way. Our 24/7 availability enables us to send out same-day service calls from any day of the week. Shortly after calling us, a team member will come to help you diagnose the issue and offer a quick estimate. But don't worry, we'll do all that we can to save you money, and ensure a long-lasting fix. From there, we will determine any necessary part orders and, in some instances, fix the problem on the spot if possible. Our parts are manufacturer-certified, and we offer a one-month warranty on labor and a five-year warranty on parts, so you can feel confident in the work we do for you.
Cooktop Repair in Denver, Colorado
We understand that you may not be in the best of spirits when you require our services. In fact, most people simply feel defeated when experiencing a broken appliance. Fortunately, we can help! Restoring your appliances to full functionality and keeping you 100% satisfied is our top priority.
Are you looking for an expert cooktop assistance in Denver, Aurora, Lakewood and other towns? Call us today at (303) 200-9921 and we will do our best to help you ASAP!