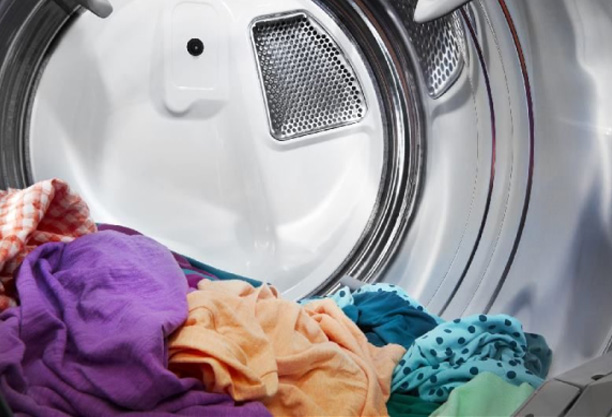 You don't really have to air-dry your clothes in case your dryer has suddenly stopped working. If there is a technical issue with your appliance that prevents you from properly using it – you came to the right place! Quit worrying about the need to wash your clothes way in advance – most tumble dryers can be repaired quickly and efficiently. Figuring out what part of your dryer is malfunctioning and preventing your appliance from working efficiently may be a tough task – but our technician will gladly troubleshoot your appliance and give you an estimate for the total cost of the repair.
Considering Replacing Your Dryer? Repair It Instead!
Many of our customers wonder if they should get a new dryer or repair an old one. As a rule of thumb, it is cheaper to repair your appliance early – as soon as you notice the first symptoms of the malfunction. For example, a cracked door boot may not sound like a big problem at first, however over the time the cracks on the boot will grow and the leak will become more severe, eventually threatening to flood the floor. This is one of the reasons why you should clean your dryer, remove the lint, and perform regular maintenance as well!
‍
Of course, most of the time it would make no sense of getting a new matching dryer for your washer if your washing machine is still working properly. Washer and dryers are structurally similar, and these two appliances have a similar lifespan.
Main Signs That Your Dryer Requires Repair
Doesn't dry clothes
Drum stops turning
Dryer makes a loud noise
Dryer won't turn on
Doesn't dry clothes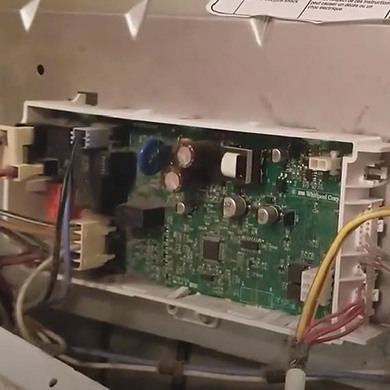 Sometimes the dryer would not dry the clothes completely – for a variety of reasons. It may be stopping in the middle of the cycle – either due to a short in the circuitry, damaged control board, or another malfunction.
Drum stops turning
Dryer makes a loud noise
Dryer won't turn on
Looking for Professional Repair?
Our Dryer Repair Services
Do you have a gas dryer or an electric one? Do not worry – we work on both types of appliances! Some dryer repair companies refuse to work with stackable dryers – however, Denver Appliance Repair has no issues with unstacking your dryer and stacking it back if we need to do that in order to perform a repair. Of course, we also work on combo washer/dryer units as well!
You do not have to wait for several days if your appliance suddenly broke! Most of the time we manage to set up an appointment on the same day in case you need urgent repair!
We work on Saturdays too!
Do you have a busy schedule during the week? In this case, we can set up an appointment with you on Saturday! Moreover, it will be possible to set up an appointment during the holidays as well
In case we find out that one of your appliance parts is malfunctioning, we will have to replace it. Denver Appliance Repair uses only the manufactory-certified parts, which are designed to fit your particular model! You do not have to worry that the new installed parts are not going to fit. Of course, in case there is some problem with the installation or the new parts – we got you covered! We offer a 1-month warranty for labor and a 3-month warranty for all parts we install in your appliance, so you can call us right away in case you encounter a problem with your appliance again!
Stop drying your clothes on the clothesline and start using your dryer again! Alternatively, There is no need to wait any longer – give us a call and let our technician repair your appliance today! We will be delighted to help you! Call us at (303) 200-9921.